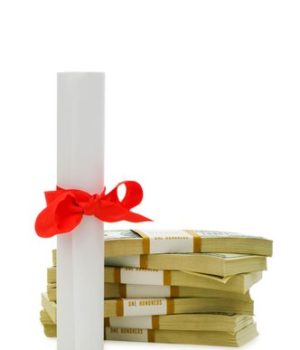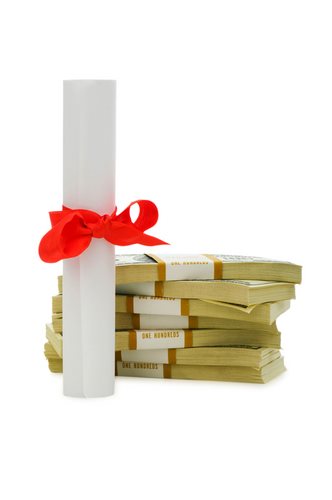 What are Education Grants?
Grants are streams of funding, offered by a government body or organization. There are several types of grants, which are delivered to organizations or individuals for the purpose of starting a business, providing an education or offering some sort of tangible good or service to bolster society's well-being. Education grants, using this loose definition of grants, are an avenue of financing used to mitigate the cost of higher education. Education grants may be applied for by completing tuition assistance forms, which will ask for basic information concerning your personal finances. In some inctances education lawyer may assist on reviewing your case.
Types of Education Grants:
Private Education Grants:
Private education grants are funds (gifts of money) offered from private organizations to students. Unlike a loan, a private education grant is not repaid to the issuing organization—although same may require the fulfillment of state or federal taxes. Additionally, private education grants differ from public grants, in that they are not offered by the school itself or a governing body; instead, private education grants rely on funding from the private sector, such as endowments, company profits or private donations.
The majority of private education grants offer a need-based availability; meaning to receive consideration for a private education grant, the applicant must complete an application that offers financial disclosure. These forms of grants may be also issued on a merit-based scale. Applicants who supply information concerning their successes, community service, career goals and academic performance may be eligible to receive private funding.
In addition to need-based or merit-based grants, the majority of private education grants are awarded based on specific circumstances of the student; for instance, grants are commonly made available only to applicants of certain national origins, socioeconomic positions, races, or those with physical or mental disabilities.
Adult Education Grants:
These types of education grants refer to the extension of funds to qualified adults who wish to continue their education at a higher institution of learning. Adult education grants may be issued by a particular educational institution, a community organization—such as a charity–, private citizens, or a government entity. In the majority of instances, adult education grants are paid directly to the school where the adult student is enrolled—any funds left over after tuition and fees are fulfilled are made available to the student to help with books and other expenses directed towards the educational process.
There are several types of adult education grants; some are geared towards a particular course of study, such as education, music, business administration, or art. Music education grants typically require some type of credentials on the front end that would indicate that the applicant has the talent to successfully complete a degree program in this specific area. Other forms of adult education grants can be used with a number of different approve degree programs. Past academic performance is also crucial when applying for any type of adult education grants. Similar to a private education grant, adult education grants may also be issued on a need basis.
How do I get Grant Money for Education?
In most instances, an education grant is a specific amount of money offered to qualified students who are attending post-secondary education programs. The first place to look for information regarding education grants is your local university or college. Contact your admissions counselor, your student financial aid office or your program administrative coordinator. These offices will advise you concerning the different grants available, the application timelines and all supporting documentation requirements.
In order to receive grant money, you must meet specific application criteria; in general, there are two types of grants: merit based and hardship grants. Hardship grants are offered to help students who are struggling financially, while merit based grants are driven by academic or athletic success, combined with financial need.